There are two ways to access daily payouts:


Token Stats
Go to Broadcast Yourself and click on the "Token Stats" tab. Cash out your desired amount of tokens by clicking the "Convert To Cash" button.
Once you are redirected to the "Stats" page, you will see the "Amount Requested". This shows you the dollar amount of tokens you have converted.
To receive your daily payout, click on the "Submit Request" button.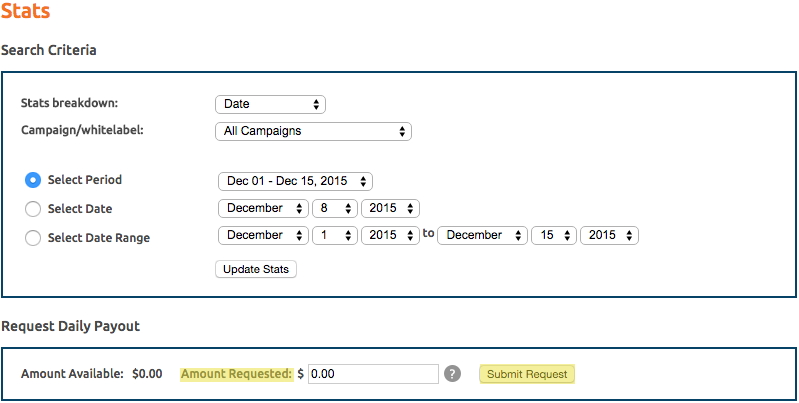 Stats
Go to chaturbate.com/affiliates/stats/ and underneath the "Request Daily Payout" heading, click "Submit Request".
Please note that:
You should keep your "Amount Requested" as it appears if you would still like to be paid out bi-weekly.
You may only receive a daily payout between Monday and Friday before 1:00 AM MST.