Go to "My Profile" and under "My Bio" you should see the "Upload New Pics or Videos" option.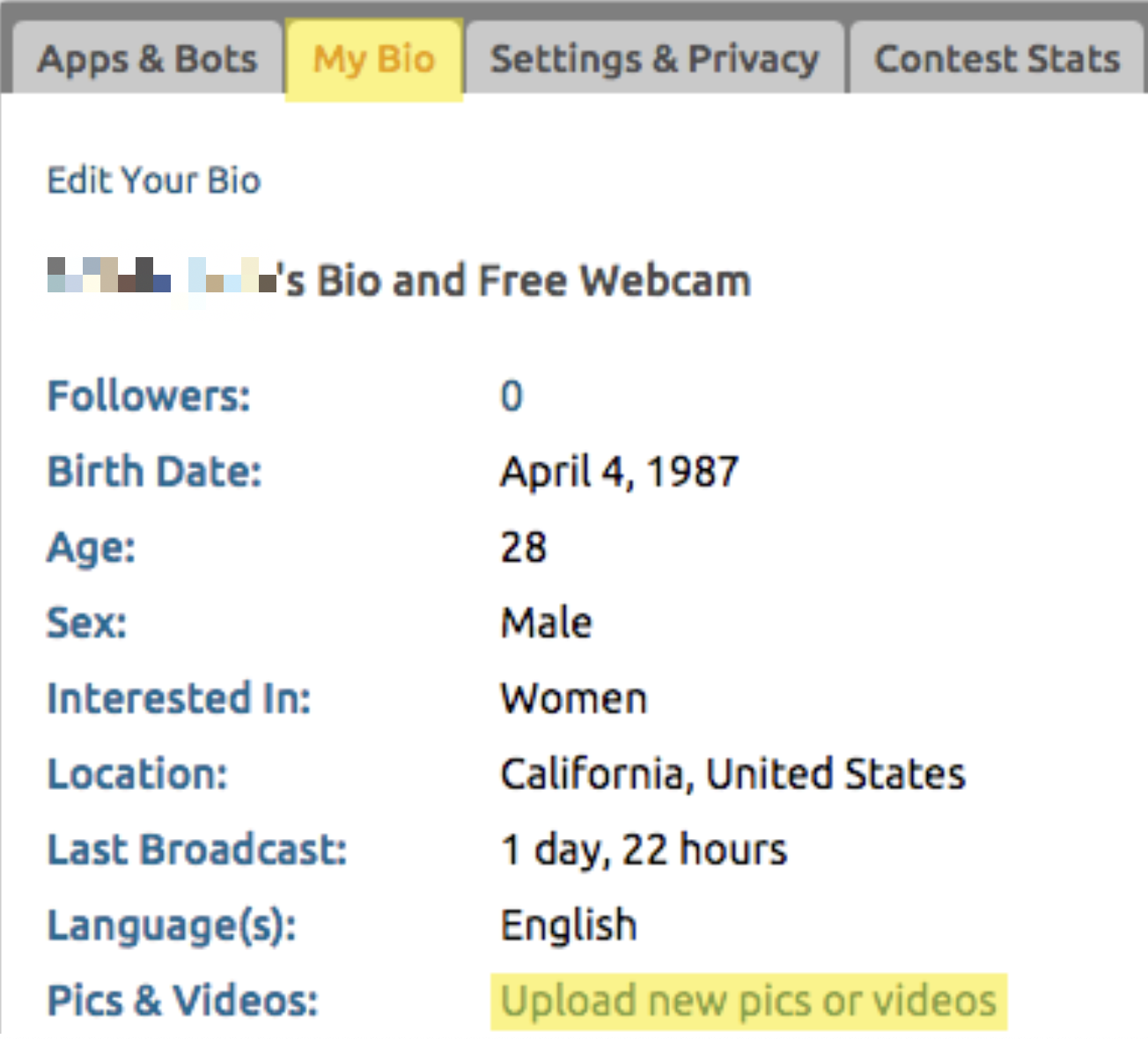 If you're having difficulties uploading content, let us know the picture and format size of the photos you are trying to upload. Also, please supply us your information at http://thismachine.info/so we can see what browser and operating system you are using.

Upload videos on Chrome, Firefox, or Safari for optimal performance. Make sure the video is a common format such as .mp4, .wmv, etc.