You can block or delete your followers.
Go to Broadcast Yourself and click on your follower number. Next, find the user you would like to either block or delete, then click the gear icon in the upper right corner.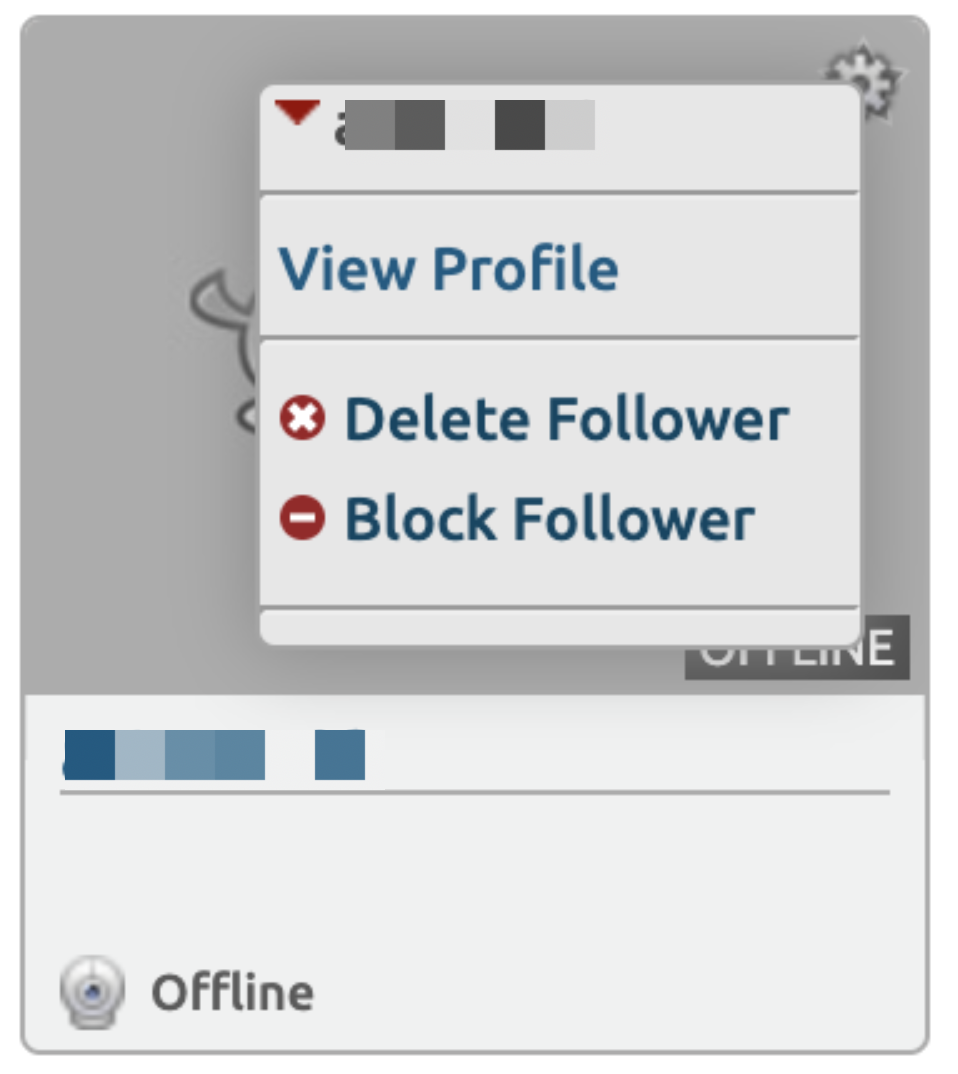 If you block a follower, that person will no longer receive your follower notifications. The follower button in your room will be disabled so that the user is not able to re-follow you.

If you delete a follower, the user is removed from your follower list, but that user can re-follow you in the future.