Share your personalized Chaturbate link code on your social media, website, or with friends and you can earn money from new CB user signups you refer with the Chaturbate affiliate program. You can earn 20% of all token purchases from referred new CB users with the 20% Rev-share Program, up to $1.00 per signup with the $1.00 Pay Per Registration Program, or 10 tokens per registration with the Tokens Per Registration Program.
To get started, go to the "Share" tab in your room to find your personalized link codes for the 10 Tokens Per Registration program. Additionally, you can earn 500 tokens for any broadcasters that you refer. Share your links whenever you tweet or bring viewers into your room through social media to make sure you earn more from your traffic!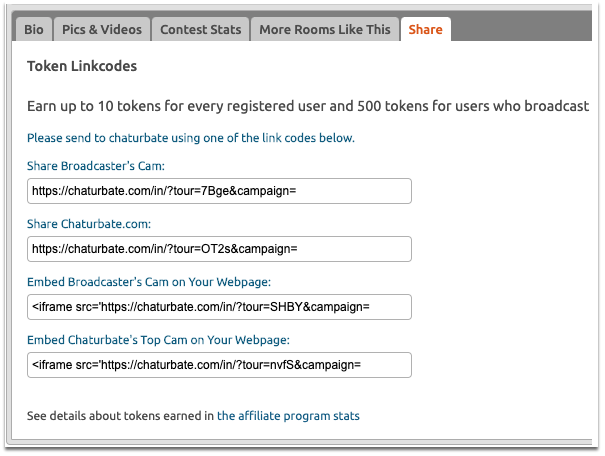 To learn more about the affiliate program and find your personalized link codes for the rev-share and $1.00 Per Registration program, please visit https://chaturbate.com/affiliates/.